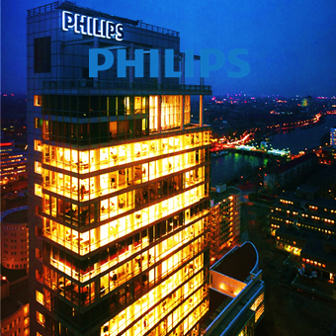 internships at Philips
Are you a student looking for practical work experience in an internship at a diverse international company? You can choose from a wide range of internships across different projects and business groups at Philips that fit your interests. You will gain useful skills on the job, under the guidance of experienced colleagues. The perfect way to learn more about your strengths, while learning more about Philips.
recent internship vacancies at Philips
investing in your growth
With an internship at Philips you will quickly gain new experiences and develop new skills. You are given the freedom to explore new things and prove what you can accomplish working in teams and on your own. As you carry out projects, you get to know the ins and outs of Philips. A mentor advises you and evaluates your performance, based on your school's guidelines and your own goals, so we both know where we stand. The experience gained through a Philips internship results in a future job offer for many candidates.
valuing your input
If you are selected for a Philips internship, you will be treated as a regular employee and we will value your contribution. Your opinions, your vision, your way of thinking, and your ideas for solving challenges are important.
internship conditions
Students on work placement or final-year study assignment are paid a work placement or final-year study assignment allowance.
A student on a work placement or final-year study assignment is paid an allowance towards rented accommodation, depending on his/her situation. This will be determined setting up the Intern Contract.
A student on work placement or final-year study assignment who can prove that he/she is not entitled to a student card for public transport (OV-studentenkaart) is paid an allowance to cover the cost of travel between home and the place of work in accordance with the Conditions of Employment Guideline.
The student is entitled to paid leave on the basis of 1 day per month.
Opportunity to buy Philips products with tax benefit (Philips MyShop).
The exact compensation a student receives will be determined by Philips
internship openings & applications
Your application will be followed up with by Randstad. To find out more send an e-mail to internship.philips@nl.randstad.com. One of the coordinators will be glad to help you further. For more information about the positions that are currently available, please view all Philips Internship vacancies on the Randstad jobboard.
more info
Are you interested in an internship at Philips or are you looking for more information about our internships? Please contact Randstad: internship.philips@nl.randstad.com.
We apologize for the fact that, due to a technical issue, some words are in Dutch on this website. All the information you need to orientate on internship vacancies at Philips in the Netherlands is translated in English. For questions or more information you can contact us by
e-mail or phone: +31619302125