03 december 2021
vacaturenummer: 502677
Are you looking for a challenging job as a warehouse employee in a nice team? then read on!
Hourly wage of €10.61!
Travel allowance based on distance
Many development possibilities!
8.75% shift allowance for every hour worked!
You get paid for your half hour break!
That means 8 hours of salary for 7.5 hours of work
You are the ideal candidate if you meet the requirements below:
Good control of the English or Dutch language
You like to be physically active in your work
In possession of your own transport.
Are eager to learn and motivated
Likes variety in your work
We are looking for warehouse workers that enjoy working with electronic product. You will have a variety of tasks like: orderpicking, packing, boxclosing and more. Together we make sure to keep the warehouse tidy and we ensure that everything is done in a safe manner.

Most of the work is carried out in a two-shift operation between 6 a.m. and midnight.

Can you communicate and read in Dutch or English? Do you also find physical work no problem and do you enjoy performing various functions within a warehouse to increase your knowledge and skills? Then you might find the job you are looking for with us and you should definitely apply!

You will be involved in the following activities:
Packing products
Orderpicken
Checking orders
Packing/sealing boxes
Keep warehouse clean

From a modern warehouse in Tilburg, DB Schenker provides logistics activities for customers in Europe, but also beyond. Here we work with electronics such as transmission towers and telecom products. These products are divided among different departments and activities.
When you start, you start with a salary of € 10.61
After six months you will earn € 10.97 if you function well
And after one year, with good functioning you will earn 11,41!
Watch the video below to take a look at your new employer.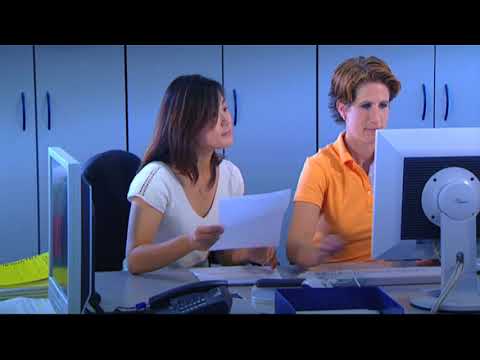 Got excited? Apply now and who knows, maybe you will join our team soon!
We will contact you within 48 hours! After an introduction on the phone, you will have an interview on location in Tilburg. During this intake you will be given a tour.
Talentcenter Zuidwest
Junior Recruiter
Questions about this vacancy or position? Don't hesitate to contact me!
This is how applying for a job is done via Randstad. Find out how we can help you find a job.
1 of 5
you apply.
Glad you're applying! We review your application and assess whether you are suitable for the position and the company.
2 of 5
the first contact.
Our recruiter will call or email you. We will discuss your application and your career options.
3 of 5
we meet each other.
Have you never worked through Randstad before? Then we need some basic information from you. We invite you for a short introduction.
4 of 5
the job interview.
We will arrange the interview for the position you applied for. Or for another, perhaps more suitable, job!
5 of 5
your new job.
Congratulations! You are hired. We ensure that you start your first working day fully prepared.