16 november 2021
vacaturenummer: 462336
Are you looking for production work to gain some muscles? At Spotta you get the opportunity for this.
A salary of €11,34 per hour from 18 years old
Allowance from 20% and 30%
Obtain forklift certificate
The opportunity to get a permanent contract
Hour guarantee of 128 hours per 4 weeks
An opportunity to develop into an operator
Are you able to lift up to 15 kilos all day? When you want to work for Spotta in Utrecht, it is important that you meet the requirements below.
You live within an area of maximum of 30 kilometers from Spotta;
You speak English or Dutch;
You are able to lift up to 15 kilos all day;
You don't mind standing in one place all day;
You are available to work on Saturdays.
As a production employee at Spotta, you work on the machine. You keep the machine running. You put the final products on pallets and sort these on postal code. This machine ensures that the flyers are divided automatically. It is important that you report problems with the machine. When the packages are ready, they are stacked on a pallet and are made ready for shipping.

The allowance at Spotta are:
After 22:00: 20%
After 00:00: 30%

Working hours
You can choose your own shifts. They work from Monday till Saturday at Spotta in these shifts:
Day shift: 06:00 till 02:00
Evening shift: 14:00 till 22:00
Night shift 22:00 till 06:00

You will work at Spotta, a company that provides flyer packages in the Netherlands.
When the job works out well for you, you have the opportunity to grow to the operator position. Spotta is also open to taking over personnel, provided that both parties are of course satisfied.

You will receive a travel allowance up to a maximum of 9.38 euros per day.
The address of Spotta is Rutherfordweg 102 in Utrecht. This address is easily accessible by car but also by public transport.
Watch the video below to take a look at your new employer.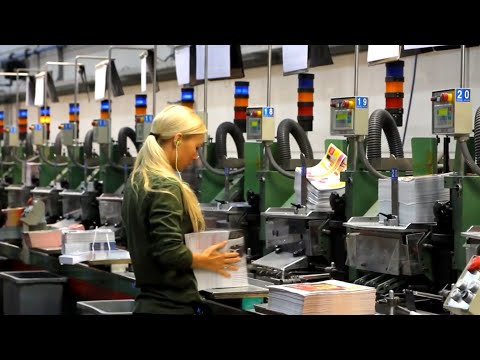 Interested? Apply directly and make sure that you CV is online. We respond as soon as possible.
Talitha Tuinebreijer
Vragen over deze vacature of functie? Aarzel niet om ze aan mij te stellen.
This is how applying for a job is done via Randstad. Find out how we can help you find a job.
1 of 5
you apply.
Glad you're applying! We review your application and assess whether you are suitable for the position and the company.
2 of 5
the first contact.
Our recruiter will call or email you. We will discuss your application and your career options.
3 of 5
we meet each other.
Have you never worked through Randstad before? Then we need some basic information from you. We invite you for a short introduction.
4 of 5
the job interview.
We will arrange the interview for the position you applied for. Or for another, perhaps more suitable, job!
5 of 5
your new job.
Congratulations! You are hired. We ensure that you start your first working day fully prepared.